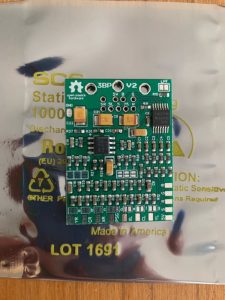 Good afternoon from an uncharacteristically warm and sunny Ireland! We have two announcements for you all this afternoon.
First of all, Wii Dual kits are back in stock. After it was announced that Wii Dual was being discontinued, we thought for a long time that we had seen the very last of this neat little upgrade, until an eventual successor came along that is. However, Black Dog decided to do one last run, so now you can get your hands on this fantastic little mod again.
If somehow you are not aware, Wii Dual upgrades your classic Wii console to give full HDMI output and also unrestricted analogue RGB, making it perfect no matter if you're using a HDTV or a classic CRT monitor of any kind.
After this batch of Wii Dual there are no plans to produce any more (really this time) so if you want one, grab it now. You can get DIY kits here, or order a professional fitting service here.
Secondly, we now have stock of the Triple Bypass V2 boards. The Triple Bypass is a video and audio upgrade for your classic Sega Megadrive/Genesis system. Improving on the already excellent version 1, the new boards are a one size fits all, meaning they work in any Sega Megadrive/Genesis console (except the Genesis Mini of course!).
Stock is plentiful and will be replenished when necessary.  You can get a V2 Triple Bypass DIY kit here, or order the fitting service here.
Our remaining stock of Triple Bypass V1 boards is now half price. With a little patience and a steady hand with the soldering iron it is actually possible to bring the V1 boards up to the same spec as V2, so experienced modders can get quite a bargain here. Click here to get a bargain V1 board, while stocks last!
Thanks everyone for your support and continued custom during these dark times! We think there's no better escape than videogames so we will do our best to keep providing you with great products to help you get the most out of your retro consoles.