Welcome to another OSSC Newsletter. The component shortages are still proving difficult for everyone in the retro gaming scene, though we're pleased to say we still have plenty of stock of OSSC Classic. Not only that, we have a new product to announce in this newsletter!
Dexx-vd_isl – Out Now!
The DExx-vd_isl board is finally available in our store. If you have not been following this project then you might be wondering what makes this new device so exciting, so in this newsletter we'll take a look at the project in a little more detail.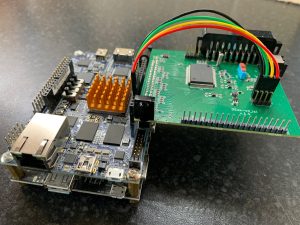 Just what is the  DExx-vd_isl?
The DExx-vd_isl (DExx for short) is an add-on board for the DE10 Nano FPGA development board. You may have heard of the DE10 Nano as it is the device that runs the very popular MiSTer FPGA platform, which allows for very accurate emulation/simulation of lots of retro gaming hardware.
The  DExx-vd_isl shares much of the same code with our upcoming OSSC Pro project, making it one of the most advanced retro gaming video scalers on the market today. The DExx is effectively three devices in one:-
• Pure line multiplier
• Adaptive line multiplier
• Scaler
Pure line multiplication mode works exactly like the OSSC Classic. However, it's the adaptive line multiplication and scaler modes that are the most interesting.
The adaptive line multiplication mode has more flexible output resolutions and wider compatibility with televisions and monitors.  There is only an imperceptible increase in input lag (a few lines must be buffered, versus just one line with the OSSC classic or pure line multiplication mode).
This means you can confidently use the adaptive line multiplication modes with your most demanding retro games without worrying that the DExx is adding input lag and throwing you off of your game.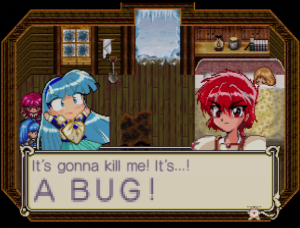 While line multipliers are great for low lag scaling, they can't compete with a full frame-buffer based scaler for flexibility. The DExx features the first release of the next generation scaler architecture that will feature on the OSSC Pro and potentially other devices in the future too.
Far more than just another scaler, the DExx is fully optimised for gaming and includes these great new features that were not possible on the OSSC classic.
• Motion adaptive/flicker free deinterlacing – No more flickery bob deinterlaced images!
• No image drop for games which switch between 240p and 480i (requires Framelock to be disabled)
• Noninterlace restore mode
Now you can play your PS2 without the migraine inducing flicker, and play games like Silent Hill, Resident Evil Classics, Castlevania – Symphony of the Night or Micro Machines V3 without the screen constantly changing to black.
Finally, the "Noninterlace restore mode" will convert 480i to 240p before upscaling. This technique can restore the original 240p format of certain titles. For example, some arcade ports on the PlayStation 2 output incorrectly at 480i and benefit greatly from being processed like this.
Do you own a modern, 120hz television or monitor? If so, you can get even more out of the DExx with its world first frame doubling modes.
• Frame-rate doubling, from 50hz to 100hz or 60hz to 120hz (720p output modes only)
• Black frame insertion for frame doubled output
Frame doubling 50/60hz content to 100/120hz with black frame insertion results in near CRT like motion clarity on compatible sets. 240p/120hz modes, which work well on classic VGA CRTs, are planned for future firmware updates.
If that wasn't enough, the scaling parameters are highly configurable too.
• Custom scaling modes
• User expandable custom scaling modes
Choose your own scaling algorithm and go for pin sharp or smooth scaling, the choice is yours! In a future firmware update, it will be possible to load custom scaling presets from the SD card. These presets will share a common format with the MiSTer project.

As well as all these features and more, you can expect industry leading compatibility with retro consoles and computers and a super flexible scanline and post processing engine. Up to 1440p output can be selected, though output resolutions higher than 1080p  may be unstable on the DExx.
Available now!
The  DExx-vd_isl is available now in our store, priced €85 plus shipping and taxes (if applicable). No additional power supply is required for the DExx but you will require a MicroSD card (this must be a blank card and cannot be the same card used for the MiSTer system software) and an OSSC remote control. Click here to get yours!
That concludes this newsletter. It's nice to deliver some positive news this time, and we hope lots of you enjoy using the DExx and exploring its advanced features.