Available now (handled by our partners BetaGamma Computing in Greece) Please allow for delays, Greece is in a state of partial lockdown.
All repair/modification work is carried out subject to our terms and conditions. Once you have placed your order, details of where to ship your hardware will be sent to your e-mail address. Prices do NOT include return postage.
The Super Famicom/SNES Junior console, as pictured above, is a cost-reduced design of the original SNES hardware. The console actually features the much sought after 1-chip video chip, that gives a superior, sharp RGB image. Unfortunately Nintendo decided that RGB output wasn't necessary on this machine and so never enabled it. With this mod we can re-enable RGB output on your console.
For the absolute best picture quality possible with your Super Famicom Junior/SNES Mini we can also perform the RGB upgrade using our very latest, cutting edge RGB Bypass amp. This method should improve or fix the consoles vertical line issue and improve picture quality even further over the original amp.
We will also perform an additional mod to fix the brightness and ghosting issues that the old RGB mod used to show. Unlike our competitors, we will check your consoles brightness/RGB levels on a scope and install the correct resistors to correct them to as closely as possible to the correct values. We have found that the one size fits all fixes promoted by some other sites do not work, and that every SNES/Super Famicom is slightly different in this regard.
About the low pass filter
Our new amps include the option to turn off the low pass filter. There is considerable debate as to what is the best option for this and no clear right or wrong answer. Many people believe that if you're using the console predominantly with a scaler like the OSSC or XRGB Mini you should disable or turn off the low pass filter, otherwise you should leave it on. Turning off the filter can give a slightly sharper image but can also introduce other problems, such as picture noise. The picture below shows an example of the two filter settings.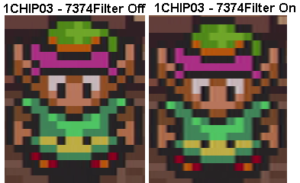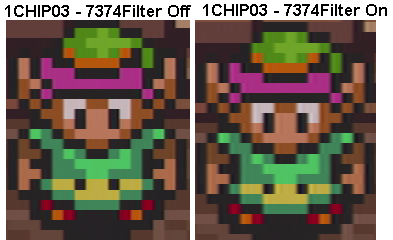 About Csync (clean sync) output
If you intend to use Csync (clean sync/pure sync) output with your newly modded console, please remember that this mod has been configured to output 75 ohm terminated Csync. If your device only accepts TTL Csync then the Csync output may not be compatible. If your SNES SCART cable has a resistor on the sync line you can safely remove it when this mod is installed. If you have a clean sync cable for your console already and you include it with your system, we'll check it for you and reconfigure it if necessary.
If you need a new Csync cable to use with your modified console, you can use the NTSC SNES PackAPunch cable available here. Choose the "CSYNC TTL 2.5 Volt" option when configuring the cable. Since your console already outputs 75ohm sync you do NOT need a cable that is corrected for this, so the TTL cable is the right one.
Important – Missing top line issue
It has come to our attention that installing the RGB mod may cause some games to lose the top few scanlines from the picture. Below is an example of this phenomenon. Click on the picture to enlarge it.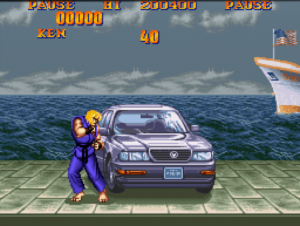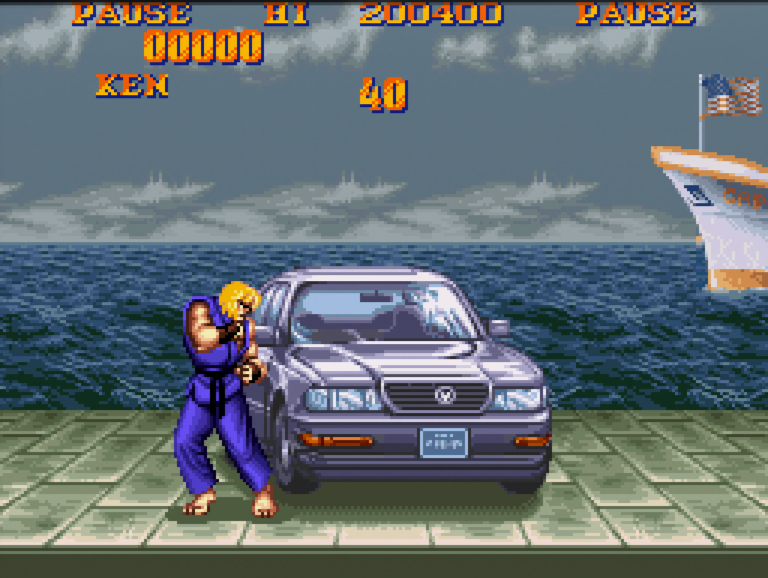 The issue only affects a small number of games. We believe this is an acceptable trade-off for improved picture quality. We are always actively researching and improving our mods and should a fix appear for this issue we will incorporate it into our work.