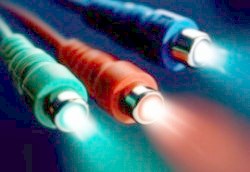 Are you planning an AV installation, upgrade or service for your home or do you work for an AV installer? Will your installation be including video games consoles or a gaming PC, either modern or retro? If so, you should be aware that while most reputable installers know their trade inside out when it comes to video and TV, many of them are less knowledgeable when it comes to video games. Drawing on the experience gained running Videogameperfection.com and with a range of contacts throughout the hardcore gaming communities, I can work together with your AV installer to ensure that you get the best, no compromise solution for playing your videogames and watching your movies, TV and other video material.
If gaming is important to you, don't compromise
Video games systems have a different set of considerations from movie and TV content and these need to be taken into account if you want the best possible setup. Factors such as input lag are easily compensated for when watching non-interactive content but can be a disaster when playing games. Your installer may recommend a video processor for your high end AV installation, which is a fantastic addition to a home theatre, but often causes undesirable amounts of input lag when playing videogames and is therefore better bypassed when using a games console. For complex retro and modern gaming setups, multiple processors and large switching solutions are often needed and this is where my expertise can be invaluable.
Examples of issues and solutions I can consult on
Input lag – Testing, minimising and avoiding – Adjusting for input lag or display lag in the world of movies and television simply means delaying the audio input until the picture and sound are in sync, but this isn't acceptable for videgames.
Integrating PCs into your gaming setup – A properly configured PC system goes well beyond the graphical capabilities of current generation games consoles. However, PCs are much more flexible machines than consoles and so require more forethought on how to best integrate them into a gaming setup, especially one that is intended to be child or spouse friendly!
Emulation vs. Genuine hardware – What are the advantages of running original hardware vs. simply emulating? Which platform should you choose for your emulator?
Implementing switching solutions – For the ultimate games room setup using the original hardware, implementing a switching solution can be challenging. How can you keep clutter down but avoid the inconvenience of cable swapping?
Want to find out more?
To contact me regarding these consultancy services, please use the contact form here. I look forward to hearing from you.