At VideoGamePerfection.com, keeping classic consoles running under your television and out of landfill sites is all part of our mission! Our products help prolong the life of these cherished devices so that they can continue to be enjoyed by you and by future generations. Should you (heaven forbid) have to dispose of a console, peripheral or expansion product, please do so responsibly. Recycle your electrical and electronic devices free at your local recycling centre. To find your nearest centre, in the UK you can visit the Recycle More website and type in your postcode. In the Republic of Ireland, you can visit WEEE Ireland.
Can't find a recycling center?
We will take back your old electrical products on a like-for-like basis. For example, if you are purchasing an OSSC, you may return to us your old video scaler. These items will then either be re-used or recycled at an approved electrical recycling facility.
Why recycle?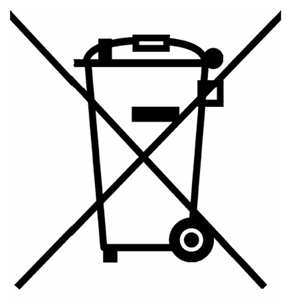 Unwanted electrical equipment is Europe's fastest growing type of waste.
Many electrical items can be repaired or recycled, saving natural resources and the environment. If you do not recycle electrical equipment will end up in landfill where hazardous substances will leak out and cause soil and water contamination – harming wildlife and also human health.
We're proud to support your local authority in providing local repair and recycling facilities for electrical equipment.
To remind you that old electrical equipment can be recycled, it is now marked with the crossed-out wheeled bin symbol. Please do not throw any electrical equipment (including those marked with this symbol) in your bin.
What is WEEE?
The Waste Electrical or Electronic Equipment (WEEE) Directive requires countries to maximise separate collection and environmentally friendly processing of these items.
How are we helping?
Apart from keeping precious old electrical devices out of landfill, we're proud to report that we repair and sell as refurbished around 70% of the OSSC units that are returned to us as faulty.