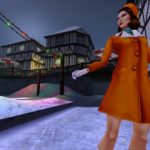 Just a quick post to let all my hundreds (lol) of subscribers know I've just written a simple installer script for the classic PC game No One Lives Forever. This allows you to install the game and the first three patches (patch 4 works without modification) on a 64 bit PC. This saves faffing around manually editing registry entries and figuring out which files to copy from the original CD. I've tested this on the original release only (not the GOTY edition since I don't have access to it). Enjoy this classic game on your modern PC!
No One Lives Forever – x64 compatible installer
No One Lives Forever – X64 compatible patch to 1.03
If anyone tries these and finds any bugs, please report them in the comments.
Note – The installers and a full guide to playing this game on modern PCs are now maintained here.