Update – We tracked down the shopping cart problem that appeared after the reviews went live and we believe we've fixed it. Sorry for the inconvenience!
Edit – Sorry, looks like the review plugin was breaking Foxyshop on some browsers… I'll look into it, for now they're disabled.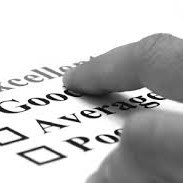 We've just rolled out a new review system for all the products we sell on VideoGamePerfection.com. At the bottom of each product page, you should see a button labelled "Create your own review". Now you can leave feedback on any product or service you order from us. This is a feature we'd planned for some time and helps make the store look even more professional (if we do say so ourselves). Please do leave a review, especially if you've been delighted with a product or service 🙂
In other news, we're days away from our first N64 HDMI upgrade which, if it goes successfully, means we will be opening orders for people on the pre-order list in the very near future. This upgrade is one of the most exciting retro gaming products there's been in some time, so obviously we're as excited as you to start offering it.