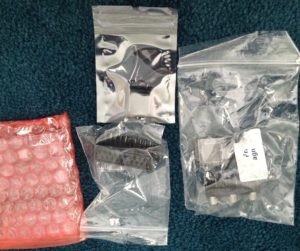 If you're brave enough to build your own OSSC, you might be interested to know that we now offer an "advanced" DIY kit. This includes a number of additional, harder to find components to go with the bare PCB and case. It also includes a pre-programmed firmware chip, meaning you don't need to find a programmer of your own.
You can get the kit here. It's available separately from the barebones kit, so if you already ordered that but are struggling to find these parts, you can just go right ahead and grab them from us.
The next batch of pre-made OSSC is still on schedule for October, looks like a busy month for us.