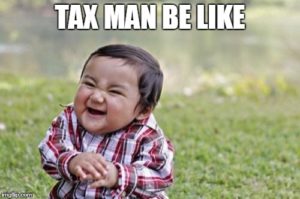 Update – Nope, no mistake – VAT has now gone live. I've absorbed some of the costs across some products and will be discussing with my subcontractors about pricing of mods.

Or store is open again for the weekend. As of Monday the 21st of November we will begin charging VAT on our stock. This will have the following effect.
If you're in the EU (yes, including the UK, Brexit hasn't happened yet and may never do with a bit of luck), prices on some of our items will increase. Short term this will affect most of our stock since we already purchased it. Longer term this depends on who supplies the item in question, since goods we purchase from VAT registered suppliers we can claim back VAT, but goods from smaller businesses who generally aren't VAT registered we can't. The price of mods, for instance, will need to rise since our subcontractors typically only work in their spare time and don't earn enough to be VAT registered.
If you're outside the EU, some of our prices will actually fall for you. This is because now we're VAT registered, we don't need to pass on the EU VAT to you, since you're not in the EU. Of course, you still have to pay your countries import duty/customs fees/handling fees etc, whereas customers in the EU are never charged such fees when buying from other EU countries.
In short, if you're in the EU and you want something from the store, buy it this weekend! If you're not, wait until Monday!