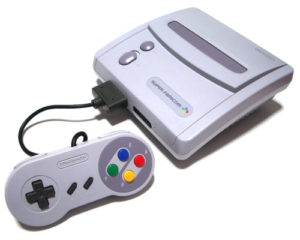 We finally have some good news for Super Nintendo fans as we've found a SNES/Super Famicom specialist willing to take on all our popular SNES mods. Mods have been progressing through our system very slowly of late, which is frustrating for everyone, but this means you can get your SuperCIC (switchless region free) or digital audio mod professionally fitted without a long wait (turnaround is expected to be about 1 month).
RGB mods for the SNES Mini/Super Famicom Junior are coming soon and will be better than ever before. Not only are we using our re-designed RGB amp, but we're also able to perform the advanced brightness/ghosting fix for the best SNES Mini/Super Famicom Junior picture ever!
The only bad news is we had to increase prices to cover some additional overheads to make this happen, but as always you can buy these upgrades as DIY kits too, should you be skilled enough to fit them yourself or know a local modder who can help you.
Click here for SNES digital audio/SPDIF mods.