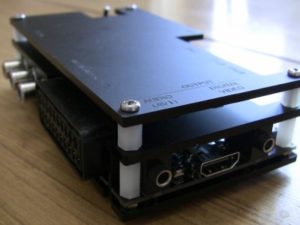 Just to let everyone know we now have plentiful new stock of OSSC units available for immediate dispatch. We've also cleared the backlog of orders yesterday so if you ordered before 30th August and haven't had your tracking number yet, then unless your order included a T-shirt (which usually holds things up an extra day or two) please get in touch so I can look into it for you.
Remote control overlays are in stock too. We only got a small number so we're keeping those for new customers to buy with their OSSC units. If you need one for an existing unit then simply buy from our friends over at RetroGamingCables.co.uk.
In other news, a customs strike in Canada is causing chaos with all post going into the country. If you order something from us and you're based in Canada, please allow at least an extra two weeks and don't be surprised if the tracking number doesn't update. Hopefully the dispute will be resolved soon and things can get back to normal for our many very valued Canadian customers.