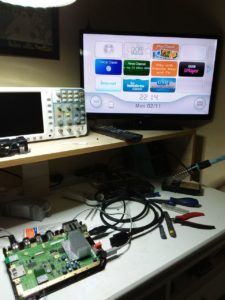 It has been a crazy day, so excuse any typos or mistakes, but I wanted to make everyone aware that orders for WiiDual installations are now open to everyone. Kits are ready and waiting at BetaGamma HQ and turnaround should be swift. 
Wii Dual is the ultimate AV upgrade for your classic Nintendo Wii console (RVL-CPU-40 revisions and later). Set your Wii free on your modern HDTV or classic high end CRT monitor with this all in one solution that gives both HDMI and full analogue video output. For more information or to order your installation, click here.
Right, time for bed!