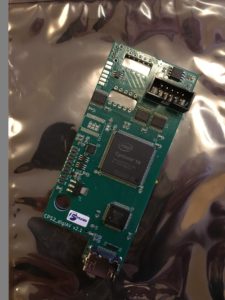 Update – 34 more boards added to stock, more coming as soon as we can source more headers.
Arcade fans rejoice! New stock of the CPS2/CPS3 digital kit has now arrived. Unfortunately, stock is still limited as we don't currently have very many of the essential 10 pin headers that the kit requires. We cleaned out Mouser's stock of the female headers and UD Game Tech are rushing us some of the male headers. Until they arrive however, we only have a mere 12 kits in stock.
The CPS2/CPS3 digital kit is a custom designed scaling solution specially tailored to the CPS2 hardware (use on CPS1 or CPS3 boards requires custom firmware, yes we're working on being able to pre-flash them for customers!). At the moment the firmware offers just basic scaling, but in future firmwares, Markus hopes to port over features like the OSSC Pro's adaptive scaling mode and of course add many more resolutions too.
If you want to get your hands on a CPS2 digital board, click here to buy the DIY kit, or here to get the fitting service.