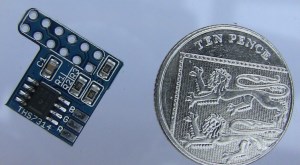 Thanks to our friends over at RetroRGB, we're now the official European distributor for the Nintendo RGB bypass amplifiers. These amps fit compatible models of Nintendo 64 and all Super Famicom Junior/SNES Mini consoles. When fitted in a compatible N64 they can upgrade the system to full RGB output. When fitted in a Super Famicom Junior/SNES Mini console, they offer the very best possible picture quality from these systems, curing the dreaded SNES vertical line issue.
Customers in Europe can now buy the RGB amplifiers from our revamped store here. If you'd prefer to have the part professionally fitted into your console by our skilled technician, then check out our fitting service for the N64 here and for the Super Famicom Junior/SNES Mini here.
We hope to add more RGB bypass amplifiers in the future and we're already looking into the Sega Megadrive/Genesis models.