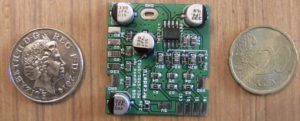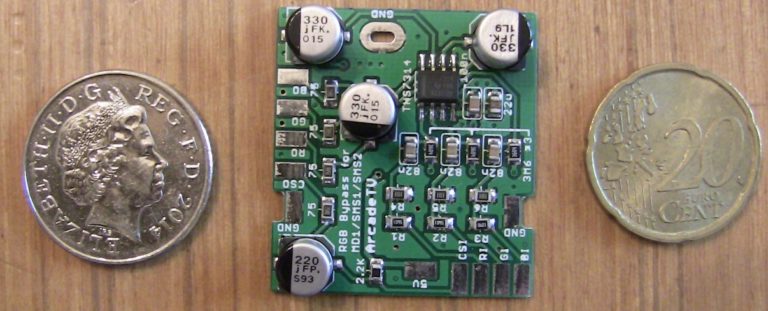 Way back in September 2014, we ran an article about an exciting new development from a modder/engineer going by the handle of ArcadeTV. This skilled engineer who hails from Germany had invented an RGB Bypass modification for the Sega Megadrive and several other consoles. Using this neat bit of hardware, it's possible to bypass the Megadrive/Genesis' usual RGB encoder and replace it with a more modern alternative. The resulting image is pin-sharp and completely free of the jail-bar effect that plagues these classic Sega consoles. You can read the original article here.
Now just over a year later, language barriers have been overcome, parts have been assembled and shipped to us and we can finally offer you this upgrade for your classic Sega console. Grab yourself a Megadrive/Genesis RGB Bypass amp by visiting our store now!
If you're looking for a fitting service for the part, fear not, we're planning to offer this service really soon. Once we've performed a test fitting with our own Sega hardware, we will be accepting orders for the fitting service. Watch this space, or follow us on Twitter or Facebook.