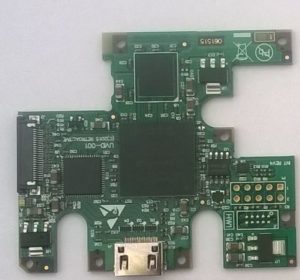 It's finally here! Upgrade your N64 console to HDMI video output making it fully compatible with modern displays. 240p modes are automatically line-doubled with optional scanline overlays while 480i modes can be quickly deinterlaced or sent as-is for your display to process. What's more, the mod features an amazing de-blur filter that can make N64 games look sharper and better than was ever believed possible! For more information on this mod and how it compares to other N64 uprgades and modifications, see this Youtube video.
We have EXTREMELY limited stock of these much sought after upgrade boards. Our fitting/upgrade service will start in 2016 but if you're confident with a soldering iron and want to fit yourself, you can snag yourself an upgrade board now. Once they're gone, they're gone! No more stock until at least late January 2016.
You can order the part here.