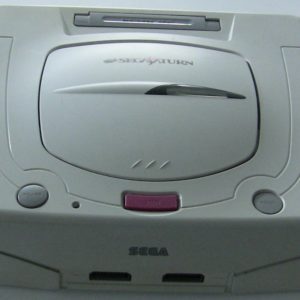 It's not often these days that things go down in price, but that's exactly what's happened with our Saturn mods, which are available again as of today. If you need a way to play import games on your Saturn, without fussing with cartridges or other hacks, we'e got the mods for you.
Remember, we fit the latest, deluxe versions of these mods which include a region free BIOS and/or a switchless 50/60hz toggle. Our competitors are still fitting the old, fiddly switchless region free mod which requires you to manually select the consoles region before your game will boot. We fit the region free BIOS so you just pop the disc in and go.
You can now get the full region free Saturn mod for £55.20 including VAT, that's less than some of our competitors charge for the old fashioned switchless mod. If you only need 50/60hz toggle, or only the region free BIOS, that's no problem either. Check out our full range of Saturn mods here.