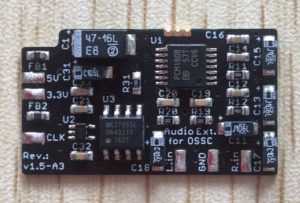 Just a quick post to let you all know that we can now fit an audio upgrade to your OSSC for you. Just pop your OSSC in the post to our skilled technician and it'll be upgraded with a digital audio integrator. To order the service, click here.
We will have some more OSSC announcements in the next newsletter which should be in your inboxes sometime next week.
Have a good rest of the weekend everyone, I'm off to get some gaming done!