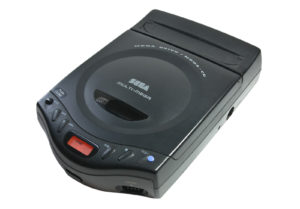 Happy Friday, fans and followers. First of all we've got some exciting news for those of you lucky enough to own a Sega Multi-Mega or Sega CDX. We can now perform the switchless region free mod on these consoles too. This means you can have a region free Multi-Mega without damaging the consoles case, quite desirable considering the rarity of this hardware! For more information, click here.
Secondly, I've got some updates on existing stock. Like most places some of our components are sourced from China so the Chinese new year holds things up. Expect the following to be re-stocked soon.
4-Play kits – We're completely sold out and unfortunately unable to order more stock until next week. Cables are still in stock for most controllers though.
N64 HDMI kits – Our supplier estimates up to 4 weeks before we can order more.
OSSC Barebones DIY Kits – Waiting for the cases from an EU supplier. Should be here in 1-2 weeks.
OSSC Advanced Kits – Sourcing SCART connectors proved difficult, but we found a supplier in the EU and we're just waiting for all the bits to arrive from various sources.
OSSC pre-assembled units – Still on schedule for this month. Expect further announcements in the newsletter.
RGB amps – We're moving to a new improved model of RGB amp and we're awaiting the parts from China.
SuperCIC boards – Boards for the multi-chip consoles are in stock now. For the 1-chip machines, the parts have arrived, we're just waiting on assembly.