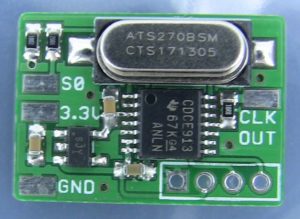 Our quest to find and supply the best console mods continues with this latest addition to our store. The Dual Frequency Oscillator (DFO for short) is a new mod that aims to fix timing problems, particularly with PAL consoles that have been modded or forced to play NTSC software. If you're experiencing scroll stutter/judder or white streaks through your image when running NTSC software on a modded PAL console, this little mod may be the answer to that problem.
There are three models of the DFO but for now we're just stocking this first model. At the moment we've only tested the unit in the Sony PlayStation console, though other users have had good results with the Sega Megadrive too.
Head on over to the product page to find out more.