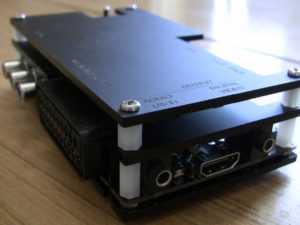 Just a quick post to let you all know that reservations for the 1.6 OSSC are now open to everyone, everywhere. Orders have been open several days for those of you who subscribed to the newsletter/waiting list, so those lucky people will get their units first, but now anyone can reserve one. To reserve your 1.6 OSSC, visit this page.
Doesn't matter if you've ordered before, what your position on the waiting list is/was, or even if you've already ordered this batch and just fancy a few more OSSCs to decorate your mantelpiece, go ahead and click here and get some next-gen line multiplication goodness.
Pre-orders will stay open until at least Tuesday The 4th July in the morning (GMT). After that point we may still have a few units left as we'll part-fund the batch ourselves so that manufacturing isn't held up any longer, but if you want to guarantee you get in this batch, get your order in before Tuesday.
Enjoy your OSSCs and thanks again for your support!