The Sega Gamegear console seemed almost like it was out of a science fiction movie when I first laid eyes on it as an eleven year old child. Lucky for me, Santa was feeling generous that year and a Game Gear arrived in my Christmas stocking that December, along with a copy of the very playable rogue-like game Dragon Crystal. After this joyous event, I defiantly carted my precious console with me in a carry-case everywhere I went, shrugging off comments and teasing jibes from no-doubt jealous school friends that I'd now gone and gotten myself a handbag. When I was lucky enough to get the TV tuner too, it really did feel like living in the future, at least until the devices voracious appetite for AA batteries caught up with me, of course.
Apart from being notoriously battery hungry, the Game Gear also used rather large ROM cartridges. These cartridges were large as in physically large, not of a large storage capacity. The idea of carrying around a bag full of cartridges along with your portable console wasn't so unusual back then, but even at the time it wasn't hard to imagine how much better it would be if all the games could simply be built in. Now, about two and a half decades later, that dream is finally realised thanks to the Everdrive GG. While it's a little too late to help out on those school trips, the classic Sega Game Gear is of course still of interest to retro-gamers and gaming historians and has more than a few exclusive games that are worth another look.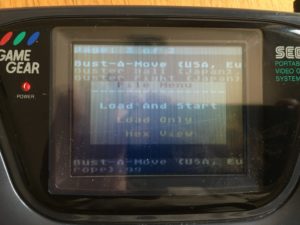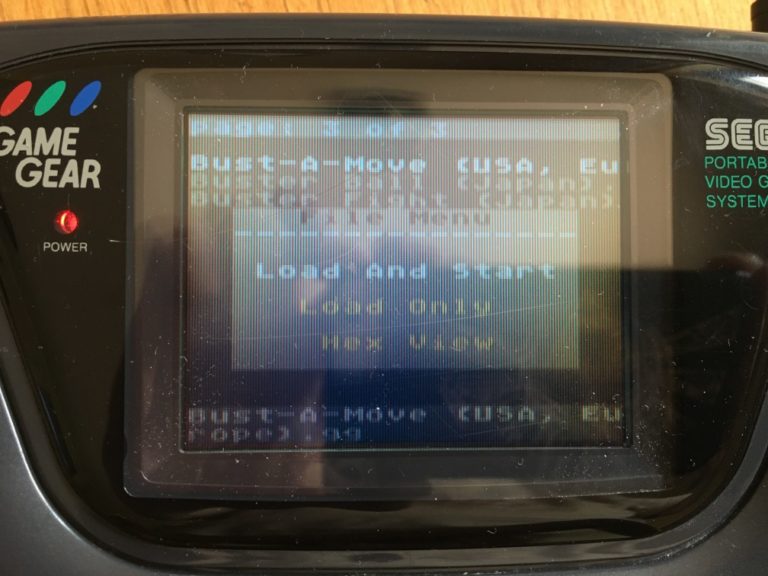 Gearing up for games
Once again, our Everdrive GG arrived courtesy of those lovely folks at Retro Towers. The Everdrive comes complete with shell, but  unlike the other models we've reviewed, to access the SD card slot it is necessary to disassemble the cartridge. Retro Towers provide the necessary game-bit screwdriver in order to open the cartridge, but it can't be denied that this is a little less convenient than normal. Then again, given that the entire Game Gear software catalogue can fit easily on a 2gb Micro SD card, it's safe to say you won't be needing to access the SD card that often.
As we've seen recently some of the Everdrive cartridges suffer from a design flaw which means using them can cause excessive wear and tear to your console. Unfortunately, the Everdrive GG is one such Everdrive that is affected by this problem. If you've gone to the trouble of getting your Game Gear re-capped or even having a new screen fitted, you might well be hesitant to use the Everdrive GG, but the choice is yours.
To prepare your Micro SD card for use with the Everdrive GG you simply format it as FAT32 and copy over your ROM images. The maximum number of files in a directory is 512, so if you want to use more ROMs than this, be sure to place them in separate sub-folders. No other files are required on the SD card. If your Everdrive GG isn't running the latest firmware you can update it by downloading it here. You then simply navigate to the firmware file on your SD card and launch it like it was a ROM image.
Everdriving on the go
Using and navigating the Everdrive GG will be familiar to anyone who has used an Everdrive before. Directories are shown in yellow while ROMs are shown in grey. Pressing button 1 opens a directory or lets you load a ROM, while pressing button 2 navigates back to the previous directory or the top menu. Loading some of the bigger ROM images can take several seconds, but nothing that is likely to try your patience.
Unlike some of the more advanced Everdrive cartridges, there's only pretty basic functionality on offer here. There's no Game Genie or cheat code system and no save states.
That's not to say the Everdrive GG doesn't have a few tricks up its sleeve. As you would come to expect from Everdrive hardware, save games are fully supported and backed up to your MicroSD card. Furthermore, the device boasts close to 100% compatibility with the Game Gears software catalogue, with even the unusual Codemaster's titles fully supported.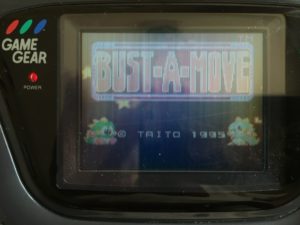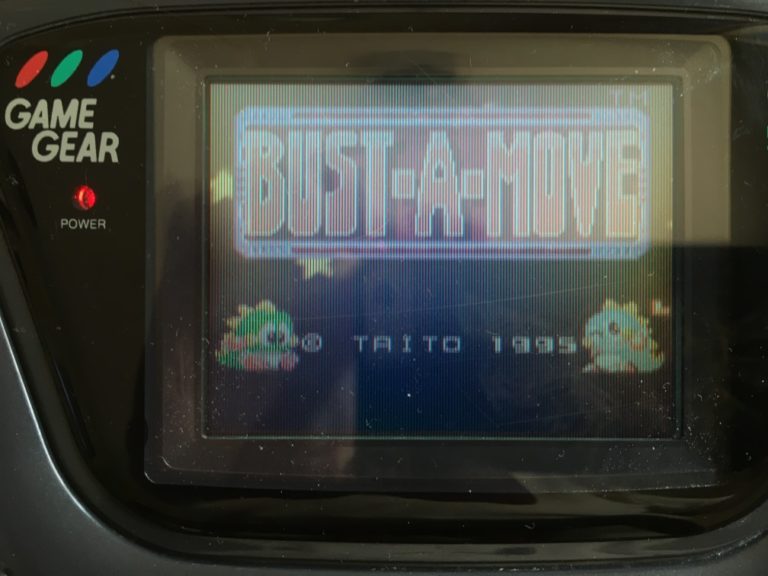 Master gear conversion
The Sega Game Gear is basically enhanced Sega Master System hardware. Because of this, the Game Gear can actually run Sega Master System games. Back in the day, this was done via a clunky converter that sat on top of the Game Gear and took Master System cartridges, which of course are even bigger than Game Gear cartridges. Thanks to the Everdrive GG however, you can now run Sega Master System games without the clunky adapter. Just copy any Sega Master System ROM to your MicroSD card and place it into your Everdrive GG and run it like any other game. Just like back in the day, some Master System games are a little difficult to play on the Game Gears tiny screen and aren't helped by the fact they have to be resized slightly. Compatibility is the same as with the standard Master System converter, with a handful of games having issues.
Essential gear for your Game Gear?
Another day, another awesome flash cartridge that gives us access to a catalogue of software we could only dream of in the past. The Everdrive GG might not be the most feature rich of the Everdrive series, but it does its job and has good compatibility. It's just a shame that it couldn't have been designed without putting undue strain on your classic handheld. While the chance of damage is (arguably) negligible, it's nevertheless still something that plays on our minds while using the cartridge. Hopefully Krikzz manages to address these problems in a future revision.
The GG Everdrive is available now from RetroTowers.co.uk and various other good retro gaming stores. While we received a discount on our unit, we received no other incentives for this review.