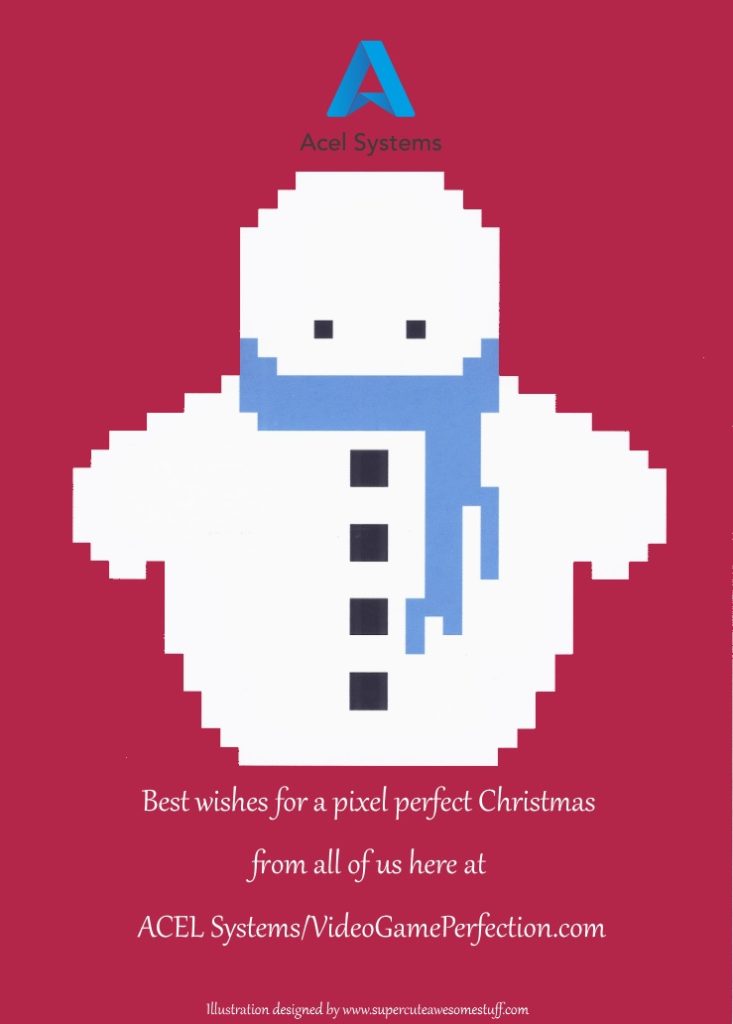 Pixel art snowman created by SuperCuteAwesomeStuff.com
Happy Christmas/Happy Holidays to all our readers and customers. The workshop is now closed for Christmas, apologies to those of you who didn't get your console mods done in time for the big day as we were super backlogged again this December. Anyone who happens to be in the UK and still hasn't got their OSSC orders in, you have until 1PM tomorrow, the 22nd December 2017 (and then you're at the mercy of Royal Mail special delivery 🙂 ).
Orders taken over the festive week will ship on the 28th December at the earliest. Full normal service will resume on the 2nd January.
Have a super fun Christmas and a Happy New Year!