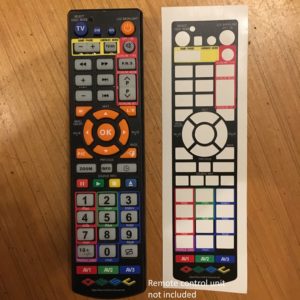 Good morning everyone! Some exciting news today as we finally have new stock of the much sought after OSSC remote control overlays. These handy sticker sheets apply to the Chunghop learning remote we supply for use with the OSSC and make it much easier to identify which button does what. You can grab one with an OSSC here, or one on its own here.
We also have a small number of OSSC 1.5 refurbished units, complete with audio upgrade boards. Grab one of those here, but be quick stock is very limited.
Keep an eye on the site as we'll have some more bargains later in the week too!