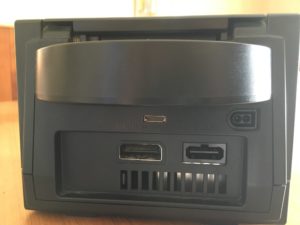 We have now finished the waiting list for GCDual installations and DIY kits and we're opening up orders to everyone. If you would like one of these super little upgrades, grab yourself a DIY kit here or book a fitting service here. There's no waiting and no fuss, but hurry, stock of DIY kits is dwindling.
In other news, just in case you missed it on our social media feed, we have re-stocked the de-jitter boards for NES and SNES. These handy little mods fix incompatibilities when using NES/SNES with the OSSC on certain displays. Grab one of those here (DIY) or here (fitted, SNES only for the moment).
We're always on the lookout for new innovative and high quality products to add to our store, if you know a project we should be supporting then do let us know about it.