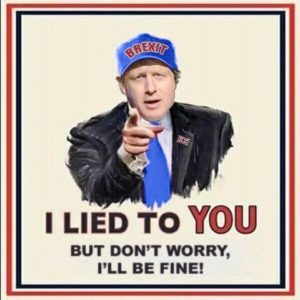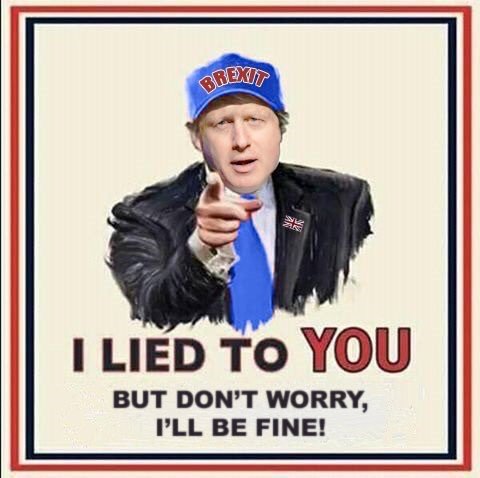 Since 2011, VideoGamePerfection.com has been informing and entertaining gamers around the world and especially in later years, has been providing them with high quality gaming gear too, especially for retro consoles. Thanks to the success of products like the OSSC, N64 HDMI and Game Gear screen replacements, we've gone from strength to strength. We're grateful for all the support and patronage our customers have given us over the years.
Our business is based in the UK, which was, until recently, a great place to do business from. As an EU member state it was easy to reach customers all over Europe and, with the EUs ability to negotiate trade agreements around the globe, we easily reached customers all around the world too. Now however, it looks like this situation is going to change. We believe the decision to leave the European Union, taken by the Prime Minister on the back of a referendum won by lies, cheating and law breaking is a serious mistake and a betrayal of parliamentary responsibility.
Because of this decision, and because of the governments inability to even now provide any clarity as to the UKs situation next March (yes we realise there's a proposed deal now, but currently it looks very uncertain if it will pass both UK and EU Parliaments), we have made the decision to relocate to the Republic of Ireland. Our friends and business associates at BetaGamma computing, who have been handling many of our modification and repair jobs, have come to a similar decision and decided to relocate to Greece. Here's how that affects things.
First of all, the modding/repair service will be back again soon, offering most (if not all!) of our popular modding services. You will need to send your consoles to Greece, but for now payment will still be in pound sterling. This will change to Euros as soon as we've moved to Ireland. Many of our mods are already available again out of Greece, with more to come.
Secondly, we plan to relocate to Ireland sometime in December or January. We had hoped to have a firm date by now but as always with these things nothing runs entirely smoothly. Because we have to move everything, we're having our biggest and best sale ever this Black Friday. Given that we may move in December, you may also wish to get in any Christmas orders now, as there's a chance that we might not be able to open again in time to fulfil any Christmas orders. If you live in the UK, November/December could well be your last chance to get an OSSC at this price AND with cheaper, next day shipping.
TL:DR – Just tell me about the sale!
The following items are discounted in our sale:-
| | | | | |
| --- | --- | --- | --- | --- |
| Item | Normal Price | Sale Price | Saving | Comment |
|   |   |   |   |   |
| 4 play basic | £82.00 | £77.00 | £5.00 |   |
| 4 play Gamecube | £4.50 | £2.25 | £2.25 | Half price! |
| 4 Play Saturn | £11.00 | £8.00 | £3.00 |   |
| 4-play DB9 | £9.00 | £7.00 | £2.00 |   |
| 4-Play Dreamcast | £9.00 | £7.00 | £2.00 |   |
| 4-Play N64 | £9.00 | £7.00 | £2.00 |   |
| 4-Play NES | £5.00 | £4.00 | £1.00 |   |
| 4-Play SNES | £5.00 | £4.00 | £1.00 |   |
| 4-Play PS2 | £5.00 | £4.00 | £1.00 |   |
| OSSC | £135.00 | £115.00 | £20.00 | Big saving on our most popular product! |
| GCDual | £85.75 | £81.75 | £4.00 |   |
| NES/SNES dejitter | £17.00 | £15.00 | £2.00 |   |
| Gamegear LCD | £73.00 | £72.00 | £1.00 |   |
| Lynx LCD | £73.00 | £72.00 | £1.00 |   |
| OSSC DIY barebones | £33.00 | £30.00 | £3.00 |   |
| OSSC DIY advanced | £31.00 | £30.00 | £1.00 |   |
| SNES spdif | £19.17 | £17.00 | £2.17 |   |
| SuperCIC | £22.00 | £20.00 | £2.00 |   |
Questions and answers
Q) What about returning items?
A) Once we move, warranties will be honoured by our new business set up in the Republic of Ireland (VGP Media Limited). If you live in Europe then return shipping should be similar. If you live in the UK it will likely be slightly more expensive.
Q) The item I want isn't in the sale, or is only discounted a tiny bit, what gives?
A) Many of our items are sold on very tight margins, we can do this as a small business because we have low overheads. If your desired item isn't in the sale it is probably because there wasn't much margin to cut in the first place.
Q) The original (non-discount) price excluding VAT is not displaying properly?
A) That's actually not a question but a statement, but you are correct, it's definitely broken. We plan to overhaul the store and fix several little bugs like this once we have finished the relocation.
Q) You're going to Ireland but mods are being done in Greece, why?
A) Mods are handled by our partners at BetaGamma computing. The BetaGamma crew already had family in Greece so that's why they chose to go there. Again, since both Ireland and Greece are EU member states it's very easy to do business between them.
Q) I still have a console mod or repair that I've ordered but not sent in, what do I do?
A) Please contact me. If it's a SNES or a PS1, they're handled by a different subcontractor and should be finished on time if there are no delays sending them in.
Q) Why didn't you just wait and see what deal we got here in the UK?
A) Because there is no deal as good as what the UK currently enjoys, and moving your whole house and life takes time, time we wouldn't have had if we left things any longer.
Q) Why don't you just believe in your country a bit harder?
A) Oh do naff off 😀