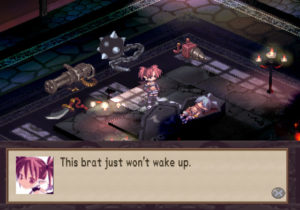 It's been a hectic couple of weeks but we're finally ready to come back on line in some capacity as of today. Here's an overview of where we're at, what we can offer and how we expect things to go forward.
What can I buy right now?
Just the OSSC and the power supply unit, if you are a customer in the EU. Remote controls are on their way and expected to land early April. If you're outside the EU then unfortunately we're still closed for you.
What? Why are you only shipping to the EU?!?!
Because we don't have our VAT registration number or EORI (European Union registration and identification) numbers yet. If we try to trade without these, customers outside the EU will be double taxed, once by us/Irish revenue and once at their countries border. Not great. Our application for these numbers has already been submitted. Once we have them we will open up to the rest of the world again.
Were is my tracking number? 
We're not able to give tracking numbers at the moment. The reason is that we're using the Post Office counter, until we can get set up with something more suitable for business. If your parcel doesn't turn up, we will find your tracking number and look into it for you, but unfortunately we're not able to spend hours looking over receipts and matching orders to tracking numbers for everyone.
Is the OSSC cheaper?
It is, significantly, down from around 157 Euros to 135. No, we didn't get the currency conversion wrong. The truth is we had planned a price cut with this batch anyway, since we've recouped all our initial costs last batch, but now you can get a genuine OSSC for less than the price that most of the Aliexpress bootleggers are selling it for.
What about other products?
The rest of our inventory will come on line slowly as we review the prices etc. Our aim is to cut all prices by at least 3 percent, to compensate for Ireland's slightly higher VAT (sales tax) rate. Although VAT is higher here, other business taxes are lower so we don't want to pass that increase on to our customers. If you live outside the EU, where VAT doesn't apply, you can enjoy a slight reduction in prices across all our inventory too, though of course you still have to pay the appropriate taxes at your countries border.
Where can I keep up to date with what's happening at VGP?
When anything major happens I'll always make a blog post like this. For minor updates I tend to use Twitter the most as I'm not really a fan of Facebook.