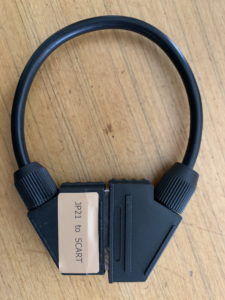 If you are buying new RGB cables for your retro consoles we always recommend using EuroSCART spec cables as those are the most readily available. What if you already cabled up your system with JP21 spec cables for the old Micomsoft scalers such as the XRGB3 or XRGB Mini though?
Well, worry not. We have re-stocked our JP21 to SCART and SCART to JP21 cables today. Not only that, the new cables are a brand new design. With additional shielding for the audio pins, these new adapters eliminate that annoying added audio buzz that our older cables (and cables sold by many of our competitors) could introduce or amplify in many cases.
At €14.50 these cables are significantly cheaper than our competitors models too and we believe they offer the best possible value.
Grab yourself a JP21 to SCART cable here, or a SCART to JP21 cable here.