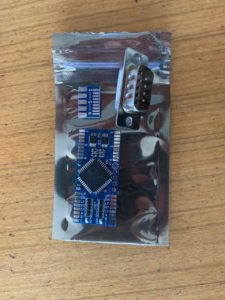 If you want to play your Sega Game Gear on the big screen, the 100% hardware authentic way to do it is to use McWill's awesome upgrade kit, which not only gives your console a new, more modern screen but also an RGB/VGA output option too. Using this upgrade you can play your Game Gear on any display that supports RGB input, or on a HDMI display using a converter like OSSC.
Ever since we started selling McWill's amazing Game Gear upgrade kits, people have asked us about the possibility of adding a controller port to their Sega Game Gear consoles. Now, we're finally able to offer this option too, thanks to the amazing Pxlmod SEGA Game Gear Controller kit.
Our controller port kits are 100% authentic, sourced from the original designer, Pxlmod.ca. Unlike the controller port mods you may find for sale from our competitors, they also feature full ESD protection, meaning you won't accidentally fry the modification by connecting or disconnecting your controller with the power on (though we still recommend turning the power off just to be on the safe side).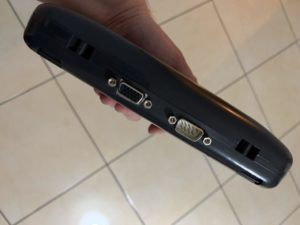 The Game Gear Controller Port coupled with McWill's amazing upgrade really is a fantastic modification for your Sega Game Gear. Where Sega fell short, the modding community has stepped up to produce this awesome upgrade.
The Game Gear Controller Port is available both as a DIY kit and as a fitting service. Click here if you want to buy a DIY kit, or here if you need a fitting service.