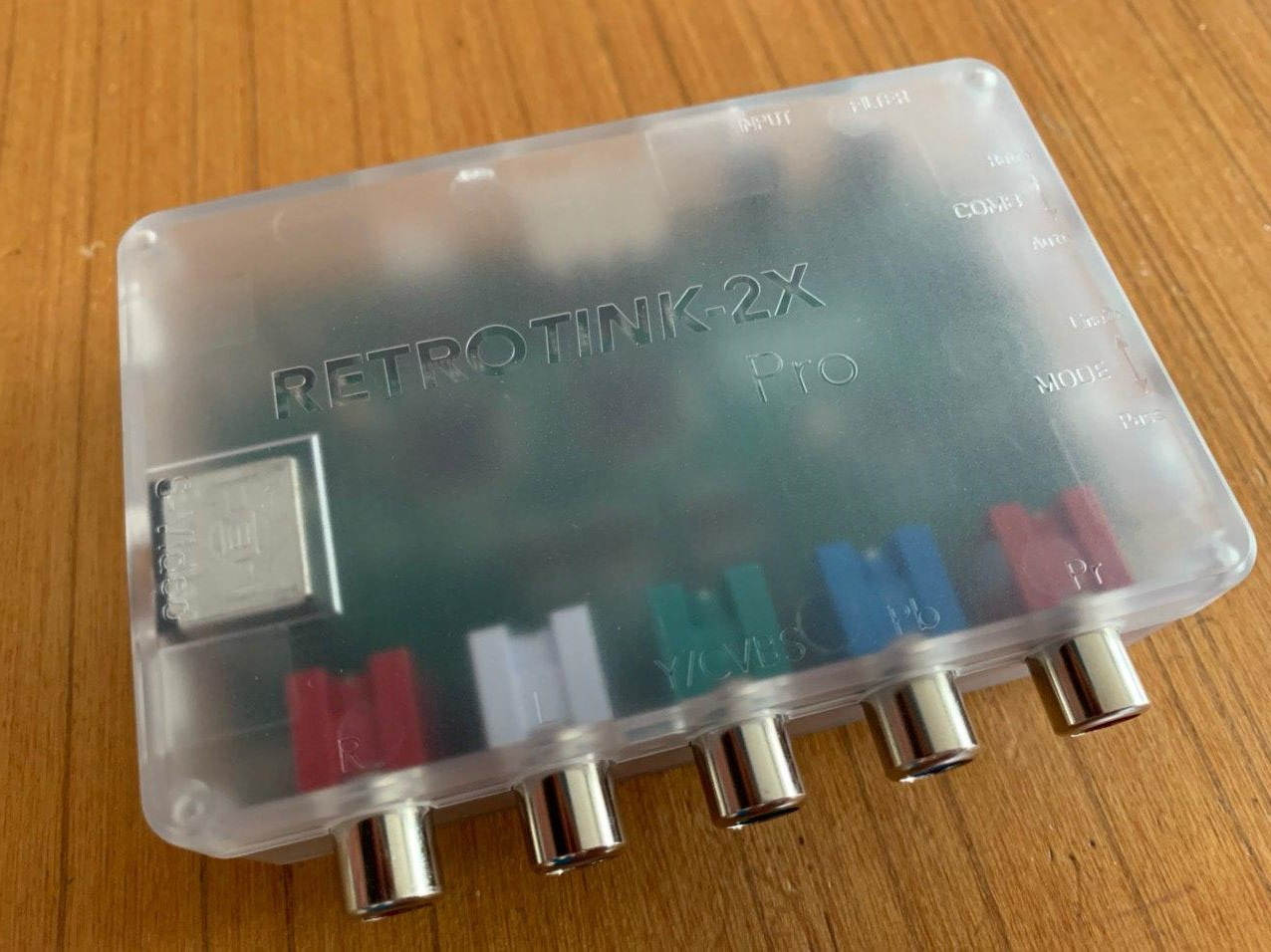 It has been a busy year for new product releases and we're not even into March yet. Hot on the heels of Koryuu come three more great video conversion options to spruce up or simplify your classic gaming setup, this time courtesy of Mike Chi at RetroTINK.
First up, the eagerly anticipated RetroTINK 2X Pro has finally arrived in Europe and is on sale in our store now. Building on the success of the classic RetroTINK, the new model has some fantastic new features, including a scanline filter, USB firmware update capability, user adjustable comb filtering and a professional injection moulded case.
Just like the original RetroTINK, it can digitise and optionally line double 240p and 480i from your composite and S-video consoles and computers. Output is via HDMI, the RetroTINK Pro uses standard size HDMI too (rather than Mini HDMI).
Secondly, if you're looking for an easy way to convert between component video and RGB, then look no further. The new Comp2RGB and RGB2Comp transcoders will convert flawlessly between these two formats. All resolutions from 240p to 1080p are converted and passed through (the units do not process or upscale in any way).
RetroTINK 2X Pro, Comp2RGB and RGB2Comp do not add any input lag and so are ideal for gaming setups! Get your hands on a RetroTINK 2x Pro here, or a Comp2RGB or RGB2Comp transcoder here.