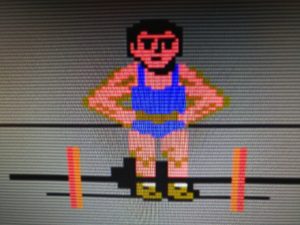 Just a quick heads up to let everyone know that the long awaited C64 component video upgrade is now available. Luckily, we estimated demand about right and we finished processing units for customers who put their names down on the waiting list this morning, so it's now on sale to everyone.
The C64 Video Enhancement modification is a FPGA based modification board for the Commodore 64 computer which will allow the system to produce YPbPr video output. The mod has the following features.
Clean, high quality 240p/288p output
Linedoubled 480p/576p output with optional scanlines
Original, unmodified C64 video output is still available by standard AV out
Bypasses the C64s original S-video encoder for improved S-video quality
Compatible with LumaFIX 64, DualSID etc (LumaFix does not affect component output)
User selectable/editable colour pallettes
Fully compatible with RetroTINK and OSSC
Supports PAL and NTSC C64s
Firmware updatable
Click here to get a DIY kit, or here if you need a fitting service.
If you don't need component video and just want to get the cleanest S-Video picture out of your C64, you need the C64 S-Video Bypass/RF Replacement (this upgrade is included with the C64 Component Video Mod so you don't need both). Unfortunately, we under-estimated demand for this part and it's out of stock already (though BetaGamma have a couple of boards for anyone wanting an installation). More boards are on order at the factory and I'll let you all know when they arrive.