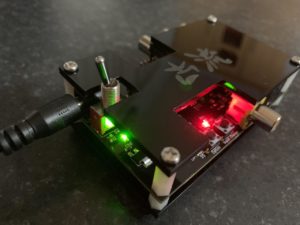 If you have been contemplating buying a Koryuu to add composite and S-video inputs to your OSSC or CRT monitor, or you already took the plunge and bought one, you might be interested to know that the Wiki page for the device is now done. The page is kindly hosted on the Classic Console Upscaler wiki.
Going into more detail than the quick start guide, the Wiki also includes a full tutorial on how to update the firmware on the device, which means you can be ready for future updates to the neat little unit.
Megari was kind enough to send us some new firmware to test which aims to tackle the problem some users have reported where interlace fields get reversed, resulting in a strange image on a CRT or just flat out confusion when connected to an OSSC. We're continuing to test this and help debug this issue and hope to have more news soon.
Check out the wiki page by clicking or tapping your finger here.