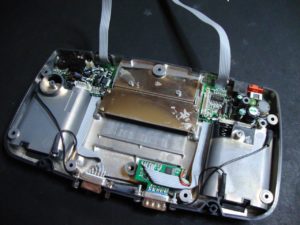 We've finally been able to launch our long awaited fitting service for the McWill Game Gear screens. Now, those of you who aren't as confident with a soldering iron can simply ship your Game Gear to our workshop and have the screen installed by a skilled technician with many years experience working on all kinds of retro consoles and computers. Click here to get yours now! 
Just in case you missed it, our Sega Megadrive region free mods and Amiga re-capping services are available again too. We're working on getting the MegaCD region free mods back as well.
We had hoped to offer the controller port upgrade for the Game Gear too, unfortunately that's not quite finished just yet as the current iteration has some flaws the designer is still working out.
We're also busy behind the scenes with the new improved universal N64 RGB mod, dual frequency oscillators, 3DO RGB mods, SNES de-jitter and much more, meaning 2018 is shaping up to be a good year for fans of retro console mods!