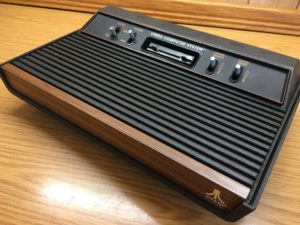 Today we are pleased to welcome the Atari 2600 to our catalogue of consoles that we can repair and modify. You can now get your Atari 2600 RGB modded (if you supply us with Tim's kit) by purchasing the service on this page. 
If your 2600 is feeling a little under the weather, fear not! We can service and repair most Atari 2600 faults too. Simply contact us here and let us know what's wrong with your classic console and we'll then sort out a quote for you.
We also have one fully refurbished, RGB modded Atari 2600 console for sale at a very reasonable price. If you've been thinking of adding a 2600 to your setup but haven't been able to find the ideal model, we may just have the one for you. Click here to take a look.
More surprises are planned for next week, so make sure you're following us on your favourite social network.