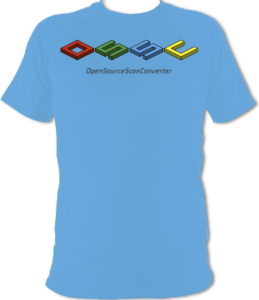 Today we have some exciting OSSC related news. No, sorry, the remote overlays aren't back in stock. Almost as exciting as remote overlays however, we've now launched the OSSC and VGP logo T-shirts!
Now you can show your love of all things OSSC and VGP this summer with our stylish range of apparel. Made from 100% heavyweight, quality cotton, professionally printed and available in a range of colours and sizes, these unisex T-shirts are guaranteed* to make you the coolest gamer at all the conventions and events this summer.
Click here for the OSSC logo shirt or here for the VGP logo shirt. 
* This is not actually guaranteed.