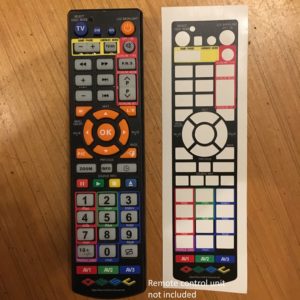 Rejoice! The much sought after OSSC IR remote overlays are now back in stock for immediate shipping. You can buy these as part of an OSSC bundle or individually.
As usual, stock is limited so grab one quickly if you want one.
Of course, you should also buy one of our stylish OSSC or VideoGamePerfection.com T-shirts at the same time! 
Also, in case you missed it, OSSC firmware 0.81 has now launched. Here's what's new in this update:-
* multiplication-based scanline method added
* hybrid scanline option added
* 640×400 preset mode added
* option for linking input to profile added
* LCD backlight timeout option added
* H.mask range increased
* Infoscreen display updated
* fixed applying of some power-on default values
* fixed optimized mode mask and position inaccuracies
* pre-ADC video gain setting added
You can download the firmware by clicking here.