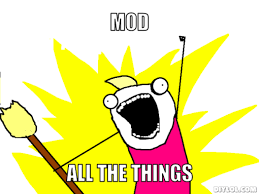 We have a bunch of updates to tell you about today. First of all we've added a couple of new mods to the catalogue.
First up is the 3DO 240p mod. This mod changes the consoles output from 480i to 240p. While 480i debatably may have looked better on the old CRT TVs of the time, 240p works much better with modern scalers like the OSSC or the XRGB Mini. Find out more about this mod by clicking here.
Next we have a fancy new cosmetic mod for the AES. This super expensive and exclusive console from the 1990s never had its own power LED. Thanks to this mod, you can add a cool looking one to your console. Click here to check it out.
It's not a new mod, but the N64 HDMI upgrade remains popular. After several years of offering this service, we have finally cleared our original waiting list, which means that the upgrade is now available to everyone, no waiting and no messing. If you need a N64 console upgrading, click here. If you'd rather DIY fit, then click here.
Finally for today, we've also re-stocked the Atari Lynx 2 replacement screens. Both for DIY fitters and for our modding service.
We are not done yet either, look out for several more new mods in the next few weeks too.