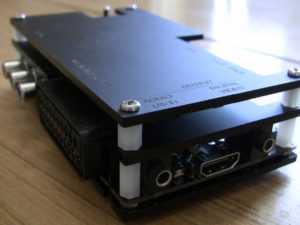 A smaller batch of OSSC units is making its way to us right now and should land around 1st February. If you would like to pre-order a unit and have it shipped out as soon as they arrive here, then you may now do so by clicking this link.
Unfortunately the situation in the UK has not dramatically improved and we are continuing with our plan to move the business over to the Republic of Ireland. This has unfortunately been delayed, but as the March Brexit deadline draws nearer, this will almost certainly be the last time UK folks can buy an OSSC and have it shipped from the United Kingdom.
Thanks again to all our customers for sticking with us through these challenging times. We're glad you love OSSC as much as we do!