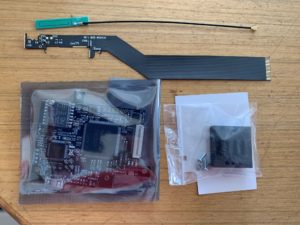 We are late to the party with this one, due to some customs related mix ups that occurred while we were moving from the UK to Ireland. However, I am now happy to announce that we are offering the awesome DCHDMI upgrade kits for both DIY customers and those who require a fitting service.
The DCHDMI upgrade means that the Dreamcast is now another machine that can benefit from a scaling solution created from the ground up to work with this classic console. Featuring a lag free design, super sharp integer scaling and firmware updates via WiFi, the DCHDMI gives the absolute best possible picture from what really did prove to be the ultimate Sega home console.
If you want to treat your beloved Dreamcast to this incredible upgrade, then click here if you are a DIY customer or click here if you need a fitting service.