If you grew up in the UK during the 1980s, chances are that you, or one of your friends, owned a ZX Spectrum computer. Brainchild of British inventor Sir Clive Sinclair, the diminutive little machine gave lots of 80's kids their first taste of computing. Despite its limited hardware the machine also played host to a number of great games.
While later models of the machine boasted RGB output, the fondly remembered rubber key model which came out first is, unfortunately, limited to RF output only. Composite video can be added with a little modding, but this still produces a poor looking image, especially on modern, fixed resolution displays.
Now c0pperdragon, the creator of the excellent C64 component video mod, is back with another component video mod, this time for the original ZX Spectrum computers. Just like his C64 component video mod, the upgrade will allow for native 288p or line doubled 576p to be output from your classic ZX Spectrum.
The mod is designed to install cleanly, without extensive modifications to your classic computer. The mod requires the removal of the original RF modulator, but does not require any case modifications. An optional toggle switch, to allow the mod to switch between 288p and 576p output can be mounted to the back of the case or, if preferred, simply set permanantly by changing the boards internal jumpers.
The component video output from the modification can be used with classic CRTs or upscalers. Furthermore, if you have a HDTV, the board can be set to line double mode by the flick of a switch. This drastically improves the picture quality on HDTV sets by outputting a 576p image. No more combing effects on sprites or interlacing artifacts and errors! Your classic ZX Spectrum is now fully compatible with most modern televisions without the need for an external upscaler or converter.
The component video output is also fully compatible with the Comp2RGB transcoder, if RGB output is required.
Note that installing this modification will disable/remove RF output capability from your Spectrum, though this should be considered obsolete anyway.
Each kit contains the following components:-
1 x ZX Spectrum Component FPGA board
1 x TRRS breakout cable (see below)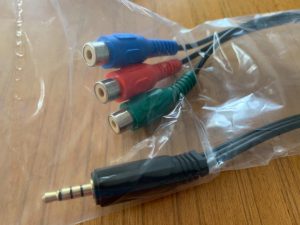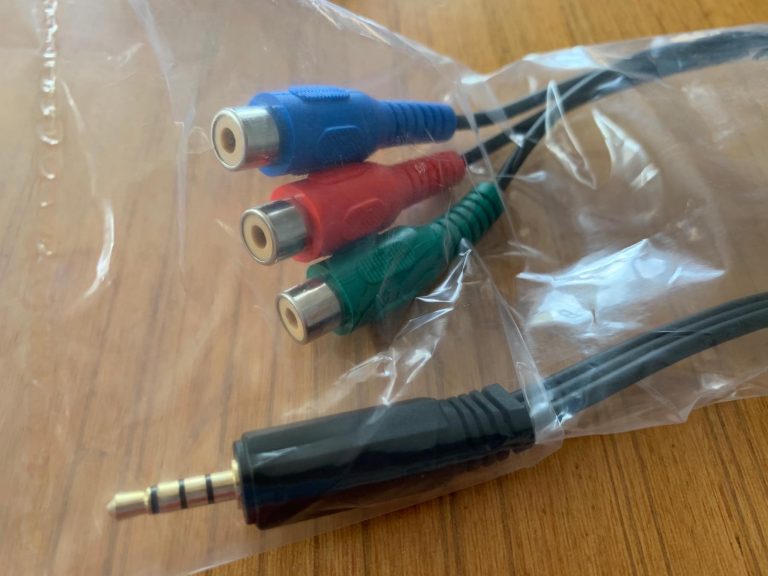 To make the installation as neat as possible, video output from the Spectrum component video mod is via a single 3.5mm jack. To use this jack, you connect the supplied TRRS cable (pictured here), which then provides the 3 standard YPbPr connectors that you can then connect to your TV or secondary upscaler.
Fitting Instructions
For fitting instructions, see this link.
Installing this mod requires soldering skills, please study the instructions carefully and ensure you are confident enough to carry out the work yourself before ordering. Please do not purchase this part unless you are confident with a soldering iron. While community support may be available in our forum, we cannot give technical support with DIY installations, nor can we offer refunds or compensation for parts damaged due to bad/incorrect DIY installations.
If you're not confident installing this mod yourself, we can arrange a professional installation service. Click here to contact us.
For more information or help and support, visit our dedicated support forum here.
Open source design developed by c0pperdragon and used with permission. Want to build your own board?, check the Github page here.