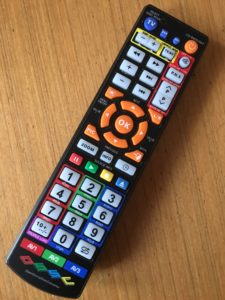 We've just acquired new stock of two popular accessories for our beloved Open Source Scan Converter. First of all, the JP21 to SCART cables are back in stock. These cables are ideal if you use the JP21 spec cables that are more common in Asia. Remember, this adapter isn't necessary for Japanese consoles, only if you have JP21 RGB cables specifically. JP21 is more common in Asia and is rarely used in Europe or the USA.
Secondly, we finally have some stock of the OSSC/Chunghop remote control overlays. These overlays fit over the top of our pre-programmed Chunghop L336 learning remotes and make using the OSSC much easier. No more memorising button locations or referring to the wiki, simply apply this overlay and all the information is at your fingertips. Grab yourself one of these overlays here.
We've got more content planned for later in the week, time permitting, so look out for our write up of a recent road trip (those of you who follow our Instagram will know where we've been!) as well as an exciting "hidden feature" in the OSSC that has been largely overlooked until now.