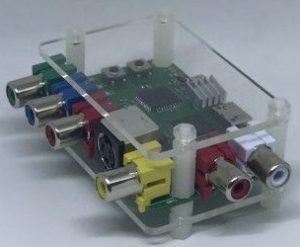 Today we have received new stock of the popular, affordable line doubler and digitiser the RetroTINK 2X. That would be exciting enough news on its own, but our new stock of RetroTINK 2X have some important changes.
First of all, there's a new firmware update with some important changes. The new firmware now has full support for PAL60 sources, meaning you can now play systems like a 60hz modded Sega Master System with the proper colours.
The new firmware also tweaks the filtering on composite, which should help on the NES particularly.
There have also been some minor tweaks to the hardware itself. For the small number of users who were experiencing sync drops during bright scenes, there is now a fix for this issue that should ensure the picture stays stable even during a bright white flash.
Finally, improvements have been made to the RetroTINK's audio digitisation, addressing one of the major criticisms of the original hardware.
Mike and I would like to thank James-F for assisting with the update, particularly the PAL60 support issue.
Grab yourself a RetroTINK 2X by clicking here. If you have an older unit and want to update the firmware, we will have details on how to do that soon.